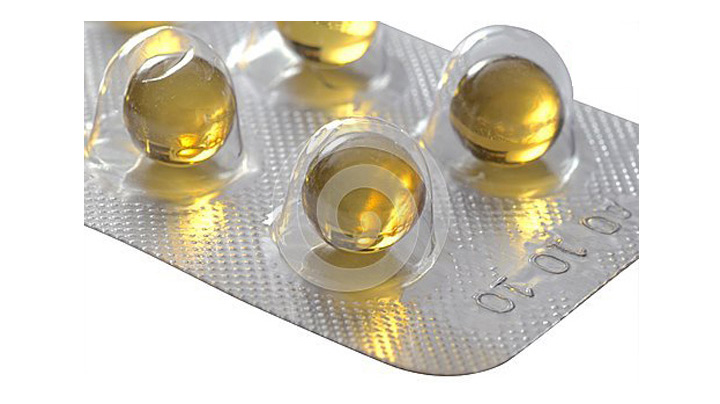 Blister packaging is one of pre-formed plastic packaging, which is featured with high barrier property and widely used for protecting products against external factors, such as humidity and contamination for extended shelf life. Blister package usually has a backing of paperboard or a lidding seal of aluminum foil or plastic.
In medical industry, blister packaging is commonly used as unit-dose packaging for pharmaceutical tablets, capsules or lozenges. The medicines are held in the blister cavities, which are separated medicines from each other. Even though one blister cavity is broken, others can keep intact. Therefore, heat seal strength of the paperboard or aluminum foil should be adequate. Otherwise when one tablet or capsule is removed from the blister package, other blister cavities may be broken and then medicine may be oxidized and damped. Therefore it is necessary to test the heat seal strength of the medical blister packaging to guarantee the quality of medicines contained inside.
How to know and make sure if the blister packaging has enough seal strength? What manufacturers can do during the packaging producing? We will discuss these with assistance of Tensile Testing Machines.

Procedure
Step 1: Seal the rigid PVC sheet and aluminum foil with Labthink HST-H6 Heat Seal Tester under specified conditions (sealing temperature 155±5℃, sealing pressure 0.5MPa, dwell time 1 second).
Step 2: Cut 3 pieces of specimens whose length should be 15mm.
Step 3: Mount the prepared specimen in the sample grips of XLW (M) Tensile Testing Machine. Select test speed 200 mm/min and then start test. When test is finished, the instrument will calculate and record the test results automatically.
According to the test results given by the instrument, the manufacturer can determine whether the blister package can meet their requirements for packing of medicines.
About Labthink Instruments Co., Ltd
Labthink Instruments Co., Ltd is one leading supplier of packaging testing instruments, which is headquartered in Jinan, China and operated in Boston, U.S.A.